New Delhi [India], July 29 (ANI): Indian designer JJ Valaya on Friday impressed the audience with his new collection 'Baroda' on day 4 of the India Couture Week 2023.
'Baroda,' a medley of exquisite craft and elegant style statements which unfolds through its 3 signature interpretations (chapters). In the first chapter (Art Deco), the collection traverses a fusion based on the craft of Lipan but interpreted in a medley of art deco lines and Mughal inlay motifs; it then moves on to a second chapter (Nomade) where Kutch motifs and mirror work rules albeit in a modern avatar; and finally moves to a third and final chapter (Royale) where the age-old Mashru fabric of Gujarat finds its soul mate in patterns inspired by Portuguese Azulejos tiles.
Talking about his new collection, Valaya said, "This season I chose to delve into the history of Gujarat, rustling up a past which is both intriguing as well as inspiring. Though Gujarat, like most of India, has a history dating back to the stone age, I found it fascinating that between the 16th and 19th centuries, it was part of the Mughal Empire, the Maratha Empire and then was subjected to colonial rule with the Portuguese and British settling before, of course, India gained its independence. A journey so diverse has created exquisite footprints in the DNA of the land and the resultant multiculturalism forms the inspiring core of my Fall Winter 23-24 collection, BARODA."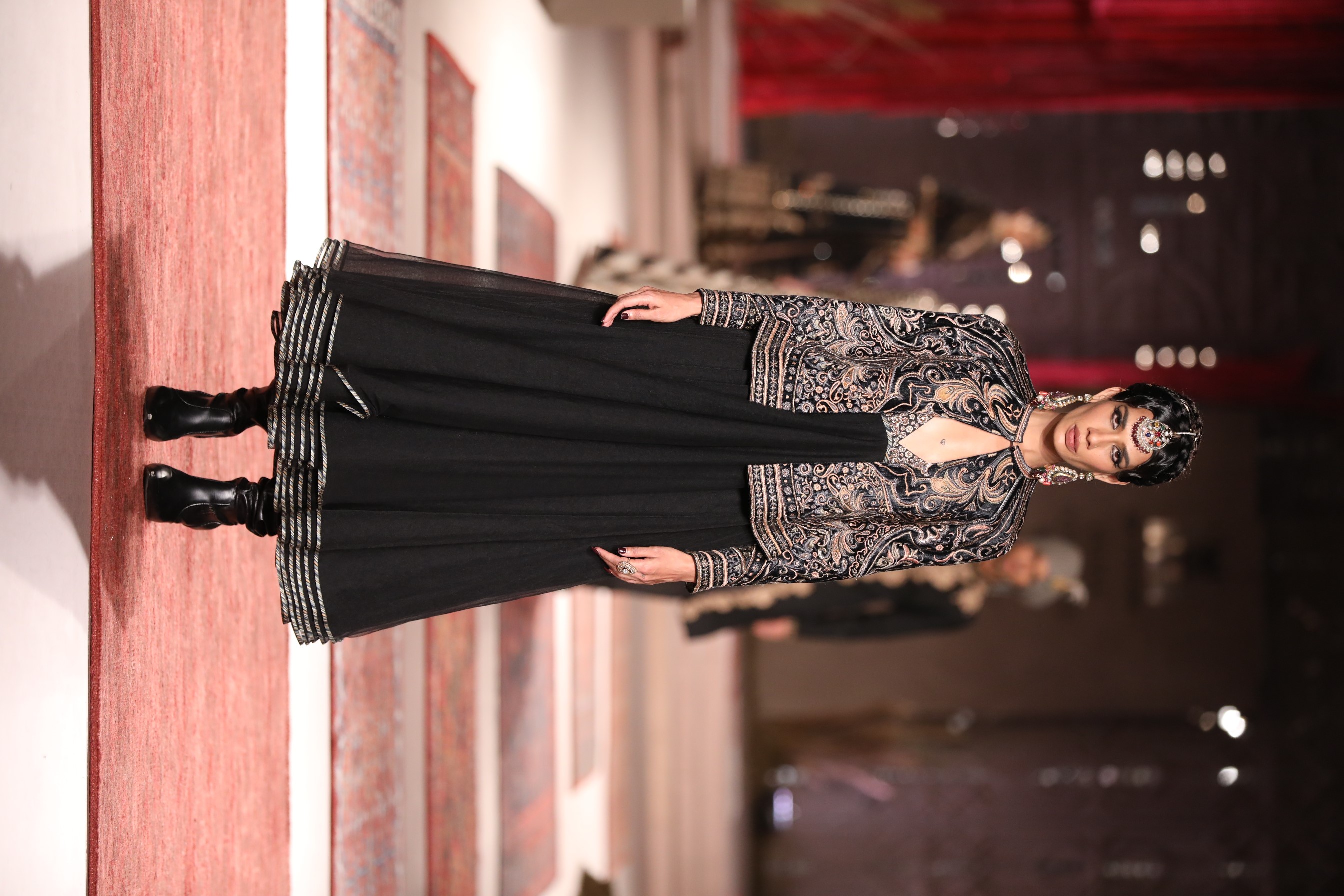 Designers Falguni and Shane Peacock, who made their Cannes red carpet debut this year, kicked off the FDCI Opening Show on Tuesday with beautiful art pieces.
Rahul Mishra will be closing the week off on August 2. (ANI)