First District Congressman Kevin Hern had a message Tuesday for anyone wondering what 34 felonies will do to former President Donald Trump's 2024 chances.
"For those who think this will harm President Trump's chances at running for the White House in 2024, I have news for you: it won't," Hern said in a written statement.
"The same people who were outraged over the possibility of Hillary Clinton's prosecution for obvious crimes are now celebrating yet another witch hunt against the former President and political opponent of the current President. This type of hypocrisy is disgusting, and it underscores what millions of Americans see as a blatant double standard in our justice system, causing many to lose faith in those institutions."
Clinton, whom Trump defeated for the presidency by an Electoral College vote in 2016, has never been charged with anything, despite three decades of intense scrutiny, including by Republican members of Congress.
"This will only lead to further division in this country," Hern said. "Despite President (Joe) Biden's hollow commitment to unity, I have yet to see him take even one action in pursuit of that goal."
Biden, whose son Hunter has been the subject of several investigations, has said virtually nothing about the charges against Trump. Some reports say Biden and his inner circle are actually annoyed by the indictment.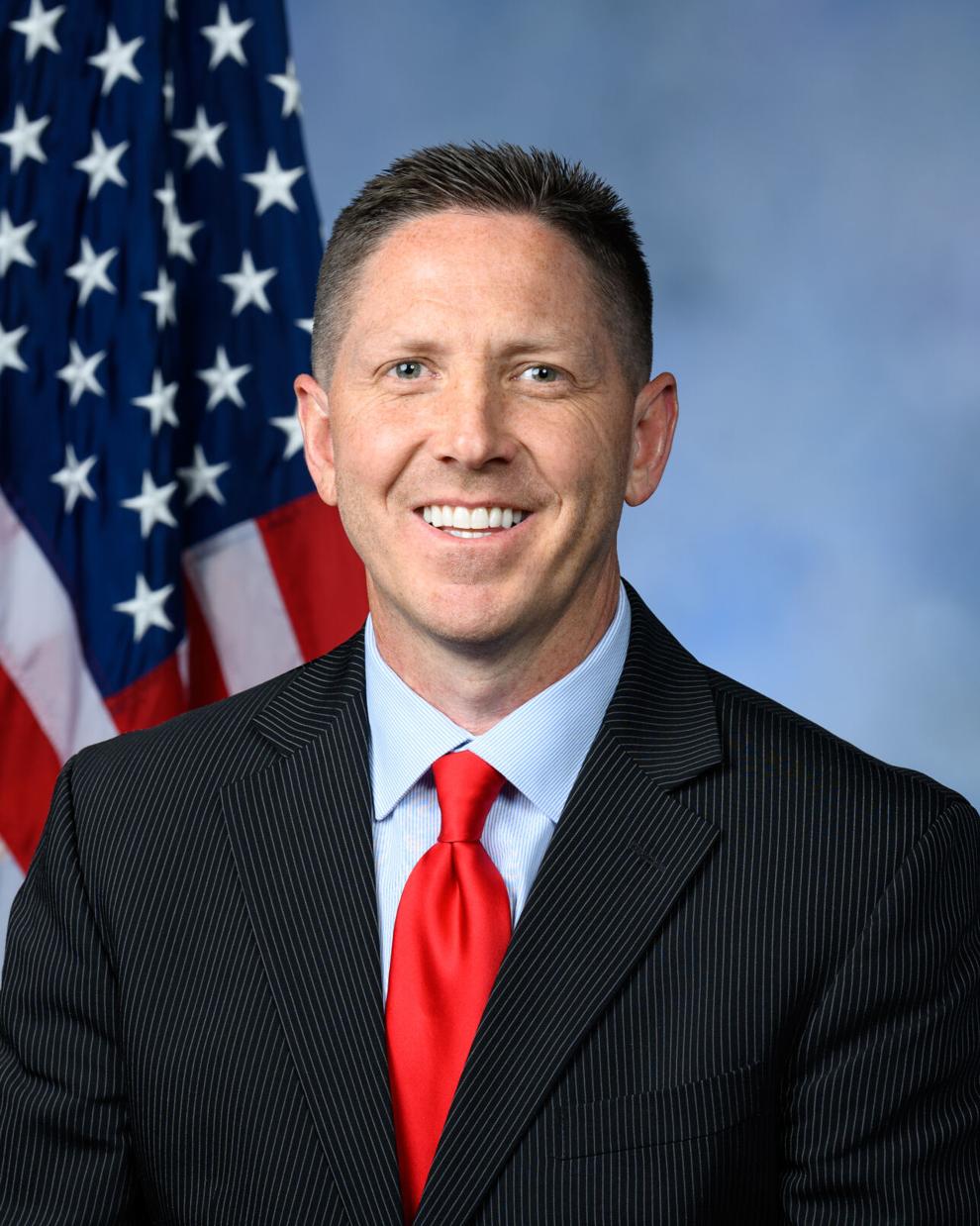 Shortly before Trump's arraignment in New York, 2nd District Congressman Josh Brecheen tweeted: "Today's arrest of President Trump is a politically motivated witch hunt and a serious abuse of power that is destructive to our Republic. I call on Democrats to join Republicans in condemning this baseless act of political persecution."
Brecheen later issued a written statement expanding on that.
"It is obvious that these charges were only brought because President Trump is running for President," Brecheen said. "This will make President Trump stronger and increase support for him. Americans are tired of their government being used against 'We the People.'
"The real reason he is 'wanted' is for making America Great Again … . I continue to call on Democrats to join Republicans in condemning this baseless act of political persecution."
Hern and Brecheen were the only members of Oklahoma's all-Republican congressional delegation to issue statements on Tuesday, but 4th District Congressman Tom Cole and U.S. Sen. Markwayne Mullin condemned the indictment when it became known last week.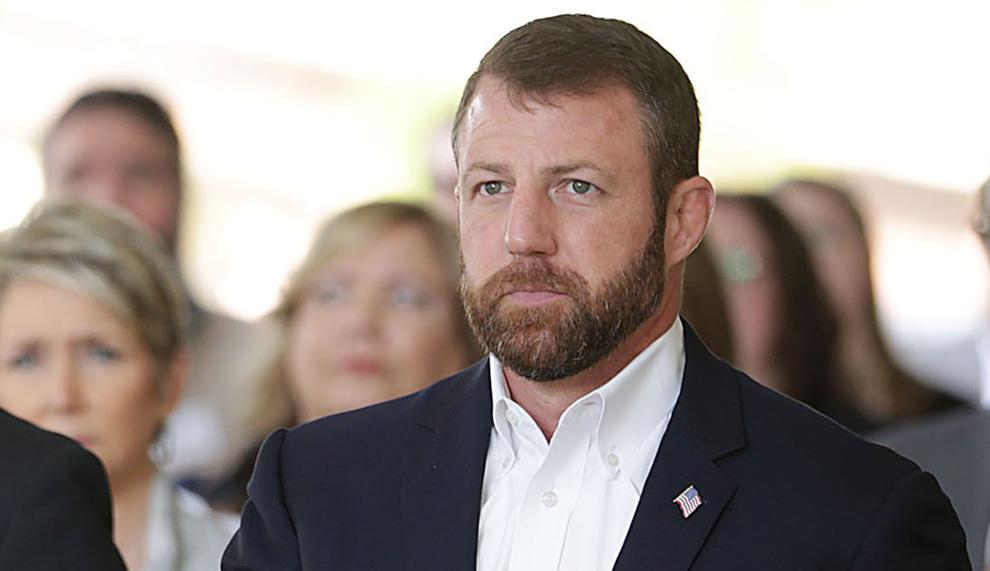 "Radical leftists have been going after President Trump since day one — this sham of an indictment is no different," Mullin said at that time.
"Instead of blindly attacking the 45th President, Manhattan DA Alvin Bragg should address the skyrocketing crime epidemic in his own backyard — a direct result of soft-on-crime policies. This latest witch-hunt will only make President Trump stronger."
To clarify, Bragg is district attorney only for one of New York's five boroughs, Manhattan. According to the New York Police Department, crime citywide rose 22% from 2021 to 2022, even though murders and shootings were down and violent crime rates are still much less than 30 years ago.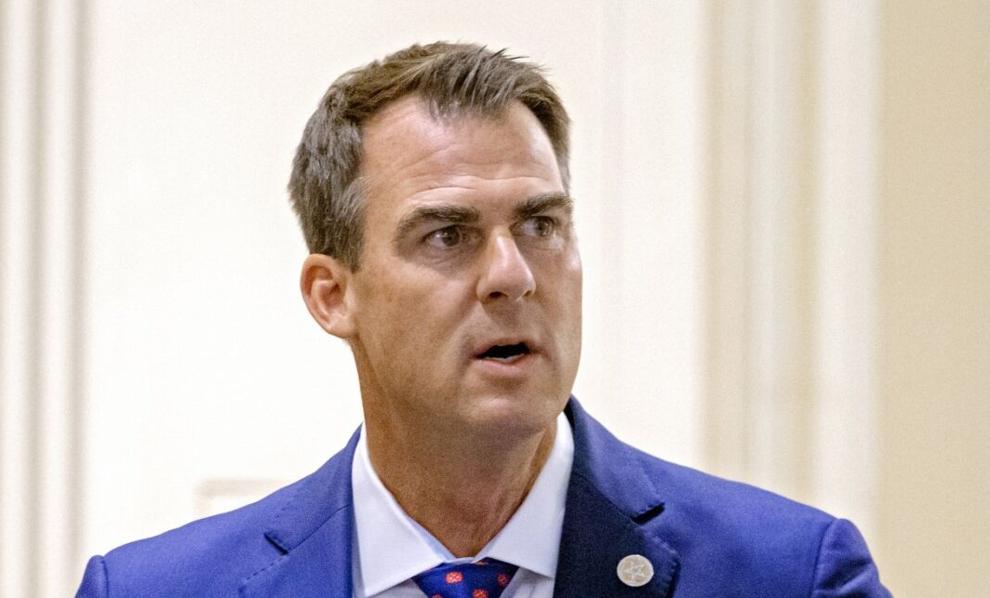 Gov. Kevin Stitt, asked Friday about the situation, said no one is above the law but then compared the Trump indictment to the actions of Soviet strongman Josef Stalin's secret police.
"Show me the man, and I'll show you the crime," Stitt said, quoting Lavrentiy Beria, head of the notorious NKVD.
Of course, Beria never had to worry about a jury, but Stitt nevertheless expressed what many Americans seemed to think.
"Is that really where we're getting to as Americans?" Stitt asked. "We're going to be tit for tat, and the next party, when they're in charge, is going to indict political opponents.
"I just think that's horrible. It's dangerous. Both sides need to say, 'We've got to get beyond this.'"
Photos: Donald Trump's arraignment