OKLAHOMA CITY — After being prodded by a state lawmaker to produce evidence of his claims that there are obscene books in Oklahoma's public schools, State Superintendent Ryan Walters alleged that he found five titles containing explicit materials in districts across the state.
In most cases, districts accused of having these books said the titles are not available in their schools.
In a Monday letter to state lawmakers, Walters also highlighted more than 100 additional books that he said don't belong in schools. Most of the books center on LGBTQ issues.
He alleges that "Flamer," a semi-autobiographical novel about a young boy struggling with his identity, was found in Tulsa, Owasso and Bixby public schools.
Owasso Public Schools spokesman Jordan Korphage said one copy of the book is available at the district's high school after the title went through a review process earlier this year. The review was an "extensive" self-audit of about 6,300 titles on school library shelves, Korphage said.
Representatives for the Tulsa and Bixby districts said they don't have copies of the book.
Walters also took issue with "Gender Queer: A Memoir," which he said was found within TPS. A district spokeswoman said Tulsa schools don't have the book.
"There are literally zero adults in our schools arguing against students having access to age-appropriate books," TPS spokeswoman Emma Garrett Nelson said. "This is a debate Ryan Walters is having with himself."
Monday's letter included graphic images from the books in question. Walters also says the books "Lawn Boy" and "Let's Talk About It: The Teen's Guide to Sex, Relationships, and Being a Human" were found in schools, although he doesn't specify in which districts.
"Today, with the help of the state legislature, my office and the parents of Oklahoma have put the far-left on notice," Walters said in a news release. "Oklahoma will no longer be a breeding ground for liberal indoctrination. I am pleased to work with the House, Senate and Governor's office to remove and prevent harmful ideologies from entering our classrooms."
When reached Monday afternoon, officials with Bixby Public Schools said "Flamer" was voluntarily pulled from the district's shelves a year ago by a library media specialist.
In addition to having policies outlining how to challenge a book's inclusion in the district's library collection, Superintendent Rob Miller said, the district's librarians have labeled several titles such as "The Bluest Eye" as mature, requiring a student to either be at least 18 or enrolled in an Advanced Placement course in order to check them out.
Along with an ongoing internal review of titles that could be considered controversial or inappropriate for certain ages, Bixby Public Schools implemented an option last year to allow parents complete control over what titles their child may check out from a school library. However, to date, no parents have utilized that option, Miller said.
"To continue to beat the drum that we're not doing anything is simply incorrect and unfair," Miller said, noting that his district has not received any direct communication from the Oklahoma State Department of Education about book concerns. "Our media specialists have been tasked with and are embracing the responsibility to do this."
In the letter, Walters lists four additional books — "Bye Bye, Binary," "Téo's Tutu," "Miss Rita, Mystery Reader" and "Different Kinds of Fruit." He cites these books as "questionable" and says they have no place in schools. It's not clear whether any of these titles can be found in Oklahoma public schools.
Walters also referenced all 190 titles on this year's Rainbow Book List, which is a collection of diverse stories about the LGBTQ youth experience. The list, compiled by a group affiliated with the American Library Association, includes books for preschoolers and young adults and kids of all ages in between.
Walters is seeking further review of these books, said State Department of Education spokesman Justin Holcomb. He does not specify that any of these titles are in public schools.
Walters' letter comes as Rep. Mark McBride, R-Moore, has requested that the newly elected state superintendent come before the House Appropriations and Budget Subcommittee on Education to answer lawmakers' questions. McBride has said he'd like to see proof of Walters' claims that there are books containing "pornographic" materials in schools.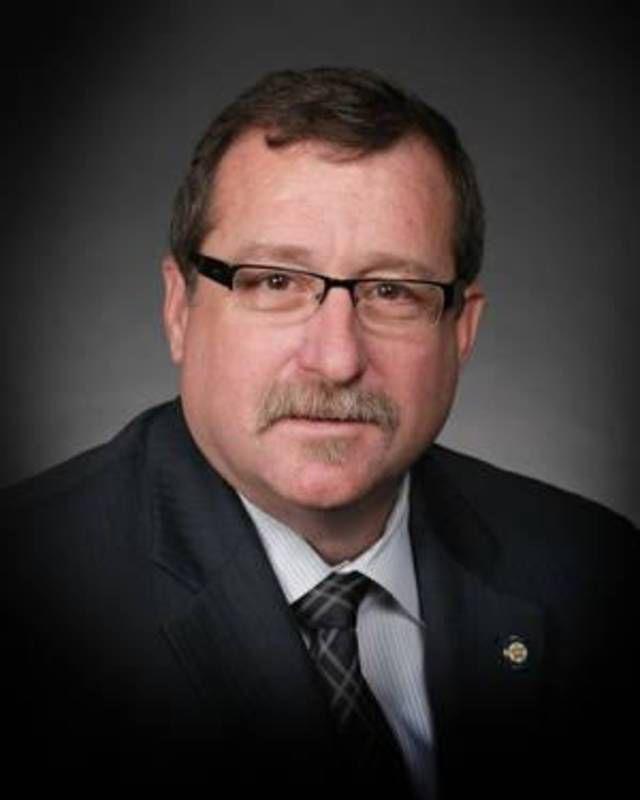 McBride said Monday that he still wants details on where the obscene books were found, what the State Department of Education did in response and how the districts in question handled the matter.
"(Walters) sent out the pornographic material last week, but (he) has yet to have the name of a school that it was found in and what was the response of the school district," McBride said. "Those are the things that we're wanting to hear, not just, 'Would you want this in Oklahoma schools?' Well, heck no, we don't want that in Oklahoma schools."
In the letter, Walters did not say whether he will appear before state lawmakers to answer questions about his administration.
2022 video: Bixby school board votes to keep challenged books