Two prominent House members targeted by big school-choice money in last year's Republican primaries played an interesting card Tuesday in the high-stakes fight for control of the state's public education system and the $7 billion that passes through it each year.
House Bill 2562, by state Reps. Rhonda Baker, R-Yukon, and Mark McBride, R-Moore, would dilute the governor's near-total control of the Oklahoma State Board of Education. It cleared the House Common Education Committee, which Baker chairs, on a unanimous 9-0 vote with no discussion or debate.
Baker and McBride, chairman of the House Appropriations and Budget Subcommittee on Education, are listed as HB 2562's authors on the bill and the committee agenda, but McBride presented it and is described as the author in a press release issued by the two later in the day.
"I wanted the House and the Senate to have seats at the table where education decisions are being made that affect the entire state of Oklahoma," McBride said in that release. "And I wanted to ensure we are picking people with actual real-world public school experience."
McBride and Baker have opposed the sort of private school subsidization promoted by Gov. Kevin Stitt and state Superintendent Ryan Walters. Along with several others, they were subjects of an expensive attack ad campaign during last year's Republican primaries.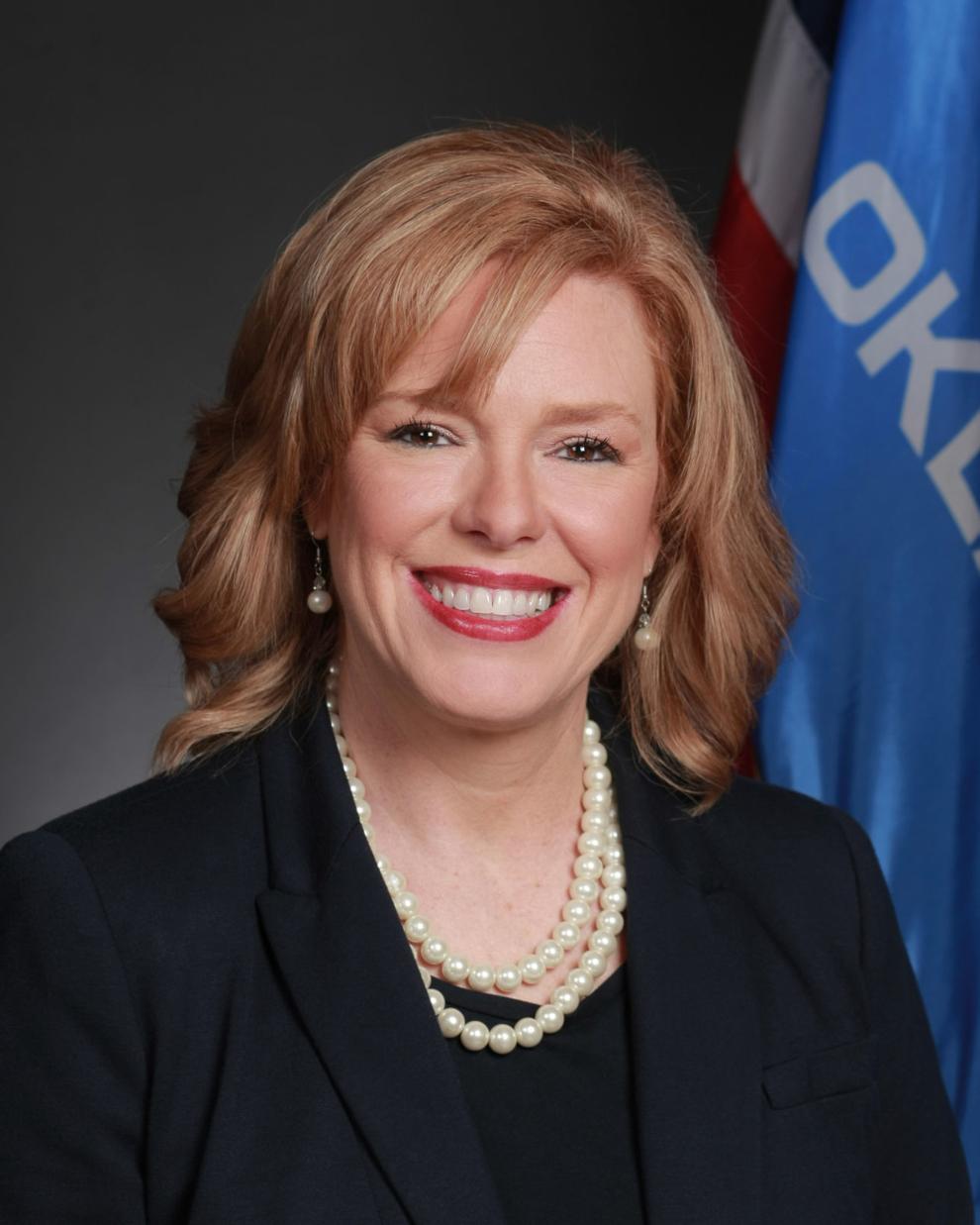 HB 2562 would add four members to the existing seven-member State Board of Education. Two would be appointed by the speaker of the House of Representatives and two by the president of the Senate.
The bill further specifies that at least one of the speaker's appointees must be a former superintendent of a district of fewer than 10,000 students and that one of the president pro tem's must be a former superintendent of a district with more than 10,000 students.
The latest student data lists only 13 districts, including Epic Virtual Charter, with headcount enrollments of at least 10,000.
Currently, the state board consists of the elected state superintendent and six members appointed by the governor with consent of the Senate. A 2011 change in the law, though, allows the governor to replace the six appointed members at will; previously, members could be replaced only for cause.
The governor's appointments represent each of the state's five congressional districts plus one at-large member.
A companion bill, HB 2678, bars serving on both a local and the state school board simultaneously.
Also Tuesday, the House Public Safety Committee advanced legislation that would essentially outlaw the sort of citizen law enforcement oversight body that Tulsa Mayor G.T. Bynum and local policing reform activists have sought in recent years.
HB 2161, by Rep. Ross Ford, R-Broken Arrow, would require that two-thirds of "the members, staff, (and) employees" of any entity that investigates or recommends discipline for officer misconduct must be certified law officers.
Ford, a former Tulsa police officer, acknowledged that the requirement is so restrictive that it would have excluded the Oklahoma State Bureau of Investigation from looking into such charges had the bill not been amended.
Bynum and the others tried for several years to implement an "office of independent monitor," separate from the Tulsa Police Department, to review use-of-force incidents and policy.
State Rep. Regina Goodwin, D-Tulsa, said the bill is another example of law enforcement protecting itself at the expense of citizens with legitimate complaints.
"All of this has to do with issues we're dealing with today and have for 30 or more years, chipping away at the rights of citizens," Goodwin said.
"We want to make sure we have experts judging these tactics and actions," he said. "If you have a complaint against a doctor, you go to the medical board. All of them are doctors. If you have a complaint against a judge, you go to a judiciary board. We're saying only two-thirds have to be law officers.
"We want to make sure law officers are treated right," he said. "We want to make sure the public is treated right."