The selected cartoons appeared first in other publications, either in print or online, or on social media, and are credited appropriately.
In today's featured cartoon, Alok Nirantar depicts how despite the central government-imposed ban on it, the two-part BBC documentary examining Prime Minister Narendra Modi's handling of the 2002 Gujarat riots continues to be in circulation.
Satish Acharya gives his take on the BJP's efforts to arrest criticism of PM Modi's handling of the 2002 riots in the backdrop of the BBC documentary, 'India: The Modi Question'.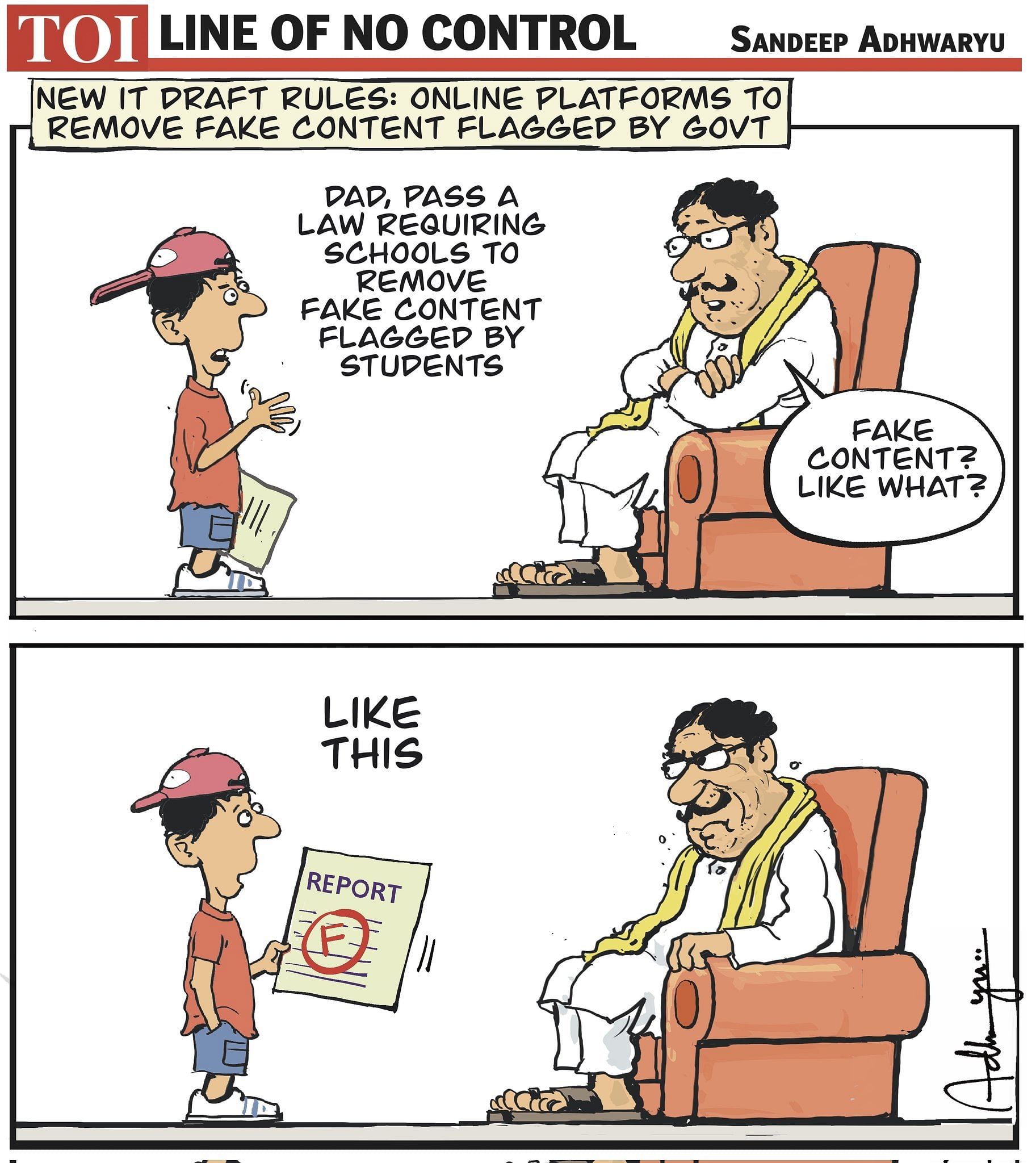 Sandeep Adhwaryu pokes fun at the draft amendments to the IT Rules 2021 which allows the government to deem any content as 'fake' and order its removal from online platforms.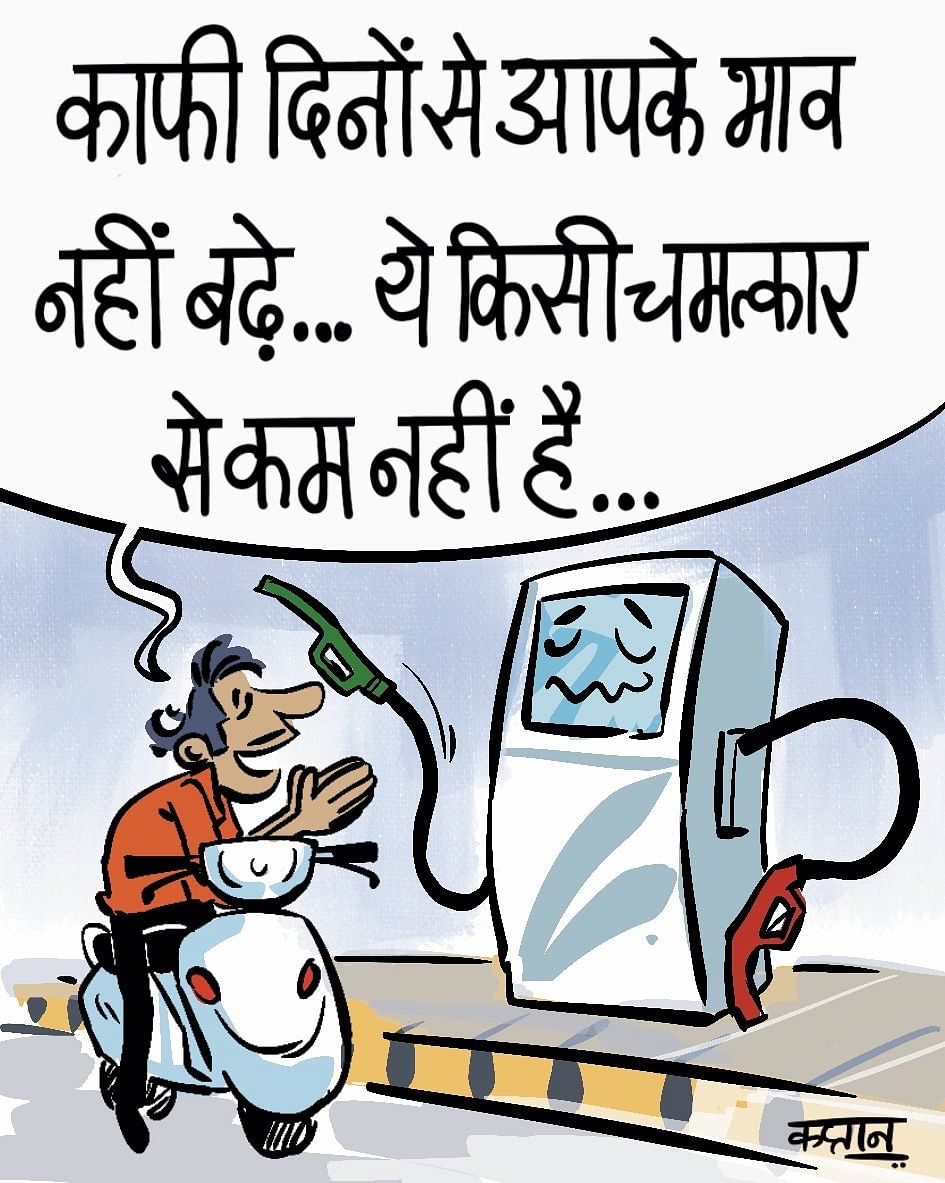 Irshad Kaptan uses his illustration to depict the stability in fuel prices these last few weeks. In the illustration, a man is seen telling a petrol vending machine with folded hands, "Your prices haven't risen in many days… This is nothing short of a miracle…"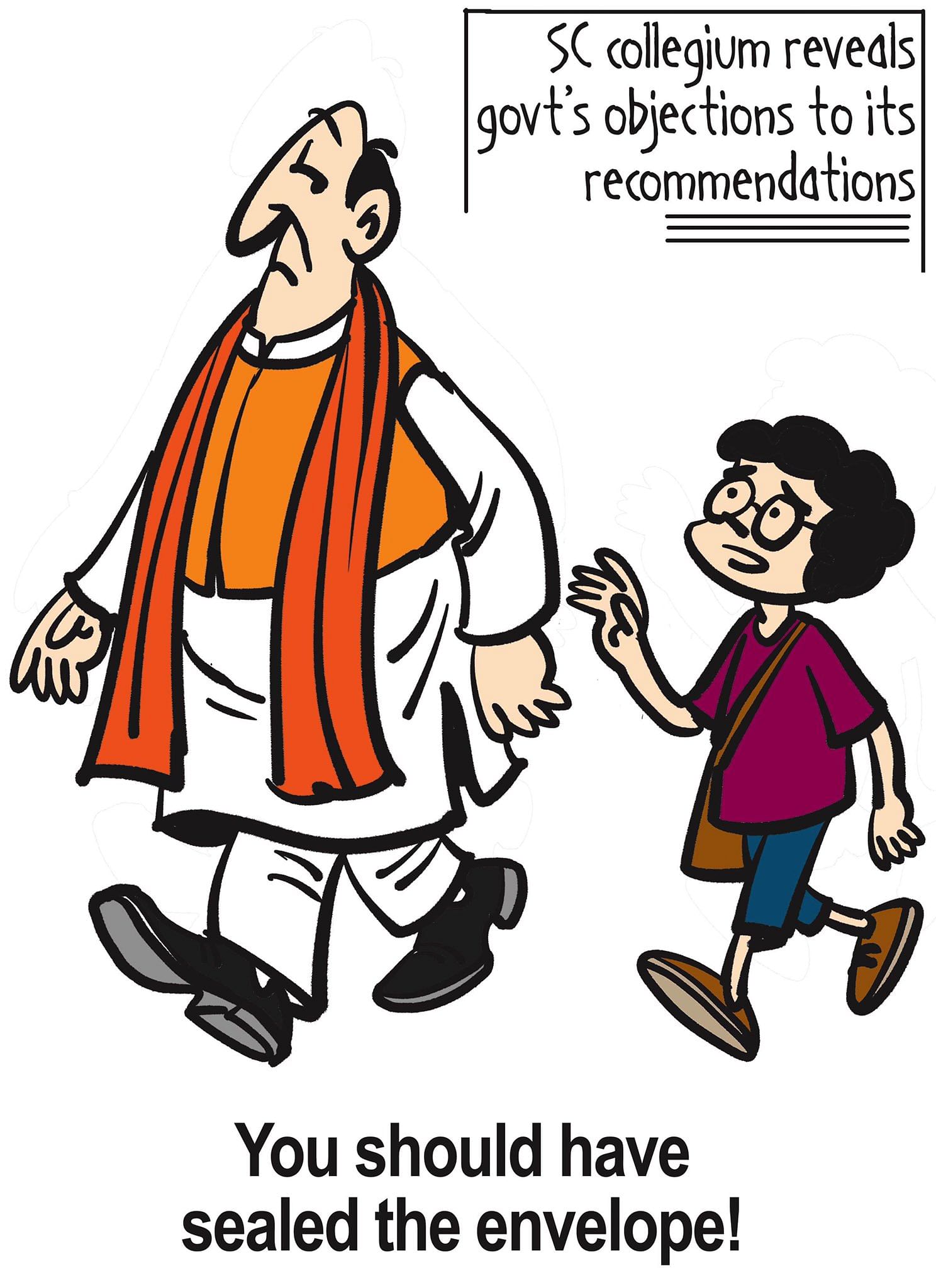 R. Prasad draws on the resolutions in which the Supreme Court refuted reasons listed by the government to return the Collegium's recommendations for elevation to higher courts.
---
Also read : Move over Bollywood, it's time to boycott documentaries & two-faced ventriloquist of Rawalpindi
---