The selected cartoons appeared first in other publications, either in print or online, or on social media, and are credited appropriately.
In today's featured cartoon, Alok Nirantar gives his take on preparations for the upcoming Brihanmumbai Municipal Corporation (BMC) elections — the first civic body polls in Mumbai since a split in the Shiv Sena led to the fall of the Uddhav Thackeray-led government in Maharashtra. The stage is set for a fierce battle for control of the BMC, with CM Eknath Shinde-led Sena and BJP on one side, and the Maha Vikas Aghadi (MVA) on the other.
Sajith Kumar pokes fun at BJP MP and Bharatiya Janata Yuva Morcha (BJYM) chief Tejasvi Surya who, according to reports, "accidentally" opened the emergency exit of an IndiGo flight after boarding at the Chennai airport last month.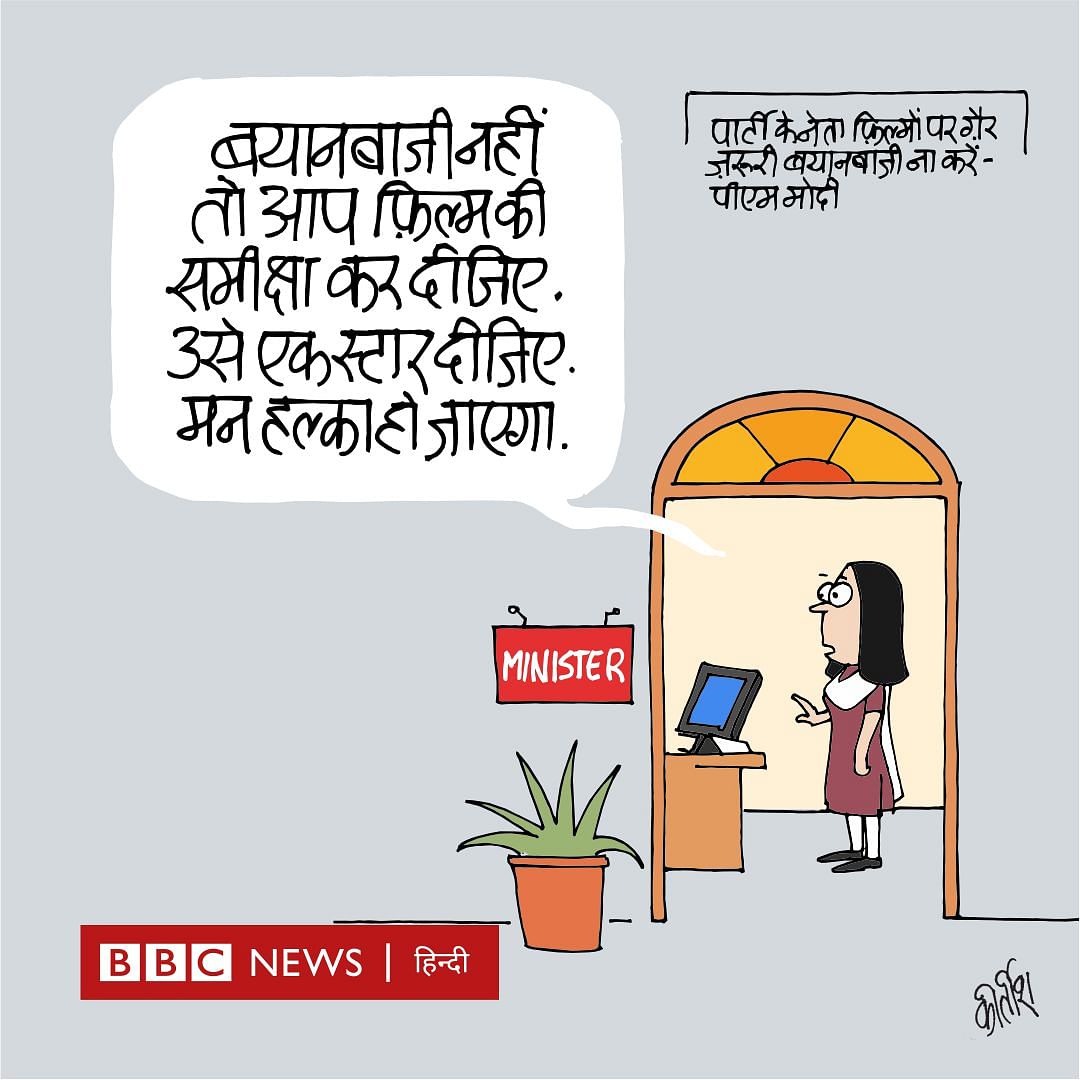 Kirtish Bhatt alludes to PM Modi reportedly telling BJP leaders during the party's national executive meet to refrain from making "unnecessary" remarks on films. In the illustration, an aide is telling a minister, "If you can't comment, review the film. Give it one star. You will feel better."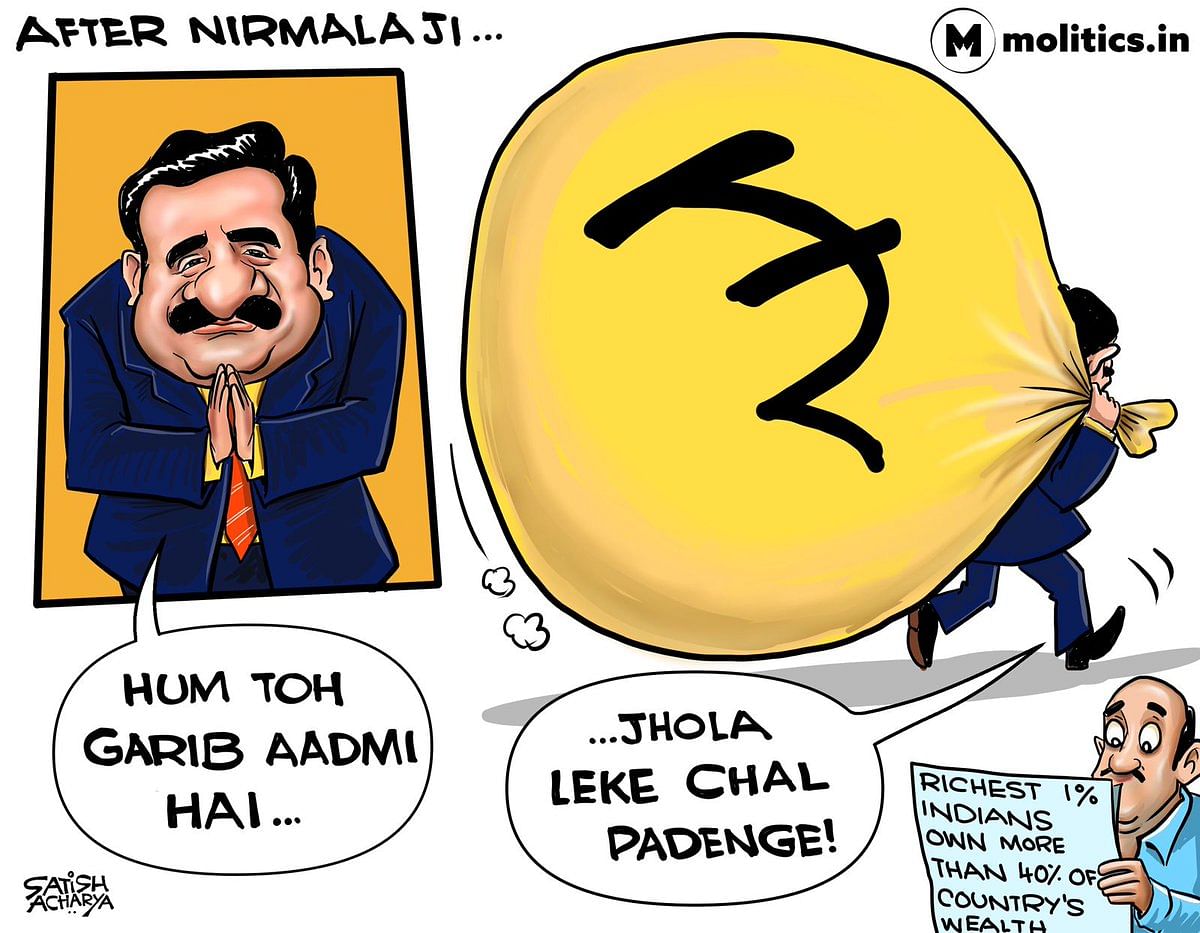 Satish Acharya highlights allegations of 'crony capitalism' levelled by the Opposition against the Modi government in the backdrop of Oxfam International's findings which suggest that the richest one per cent of Indians control over 40.5 per cent of the country's total wealth.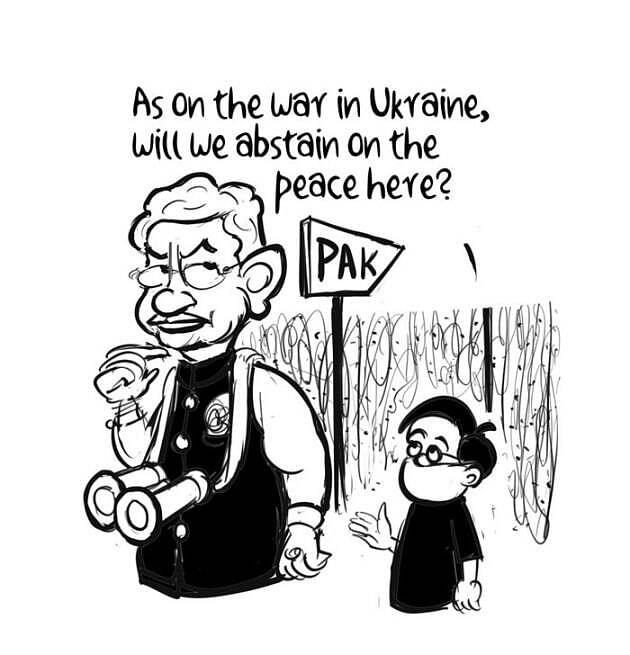 Referring to Delhi's neutral stance on the war in Ukraine, E.P. Unny gives his take on how all eyes are on India after Pakistan PM Shehbaz Sharif said in an interview that he wants to "have serious and sincere talks" with the Indian government to "resolve burning issues".